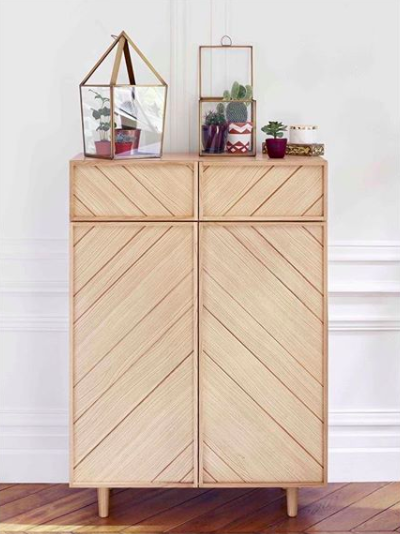 If I were to renovate my home these days, I think I would end up with at least one room with herringbone floor. It looks so luxurious and beautiful. It reminds me of old Paris apartments from the 1800s. It's not all of us who need to change the floor, but if you're a little obsessed with the herringbone thing like me, a touch of it might satisfied your cravings? I have fallen in love with this beautiful cabinet from Habitat designed by the French designer Héléna Pille. It's also available in walnut. In the same furniture series you find a beautiful sideboard. This cutting board from Skagerak Denmark is also on my «herringbone wish list», you can also find this one in a larger size.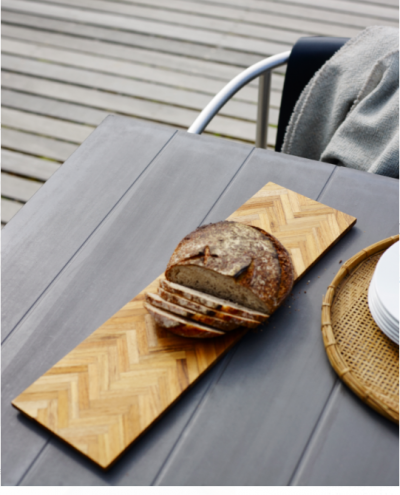 Photos from Habitat and Skagerak
I wouldn't mind having both!
Lovely Wednesday,
Line