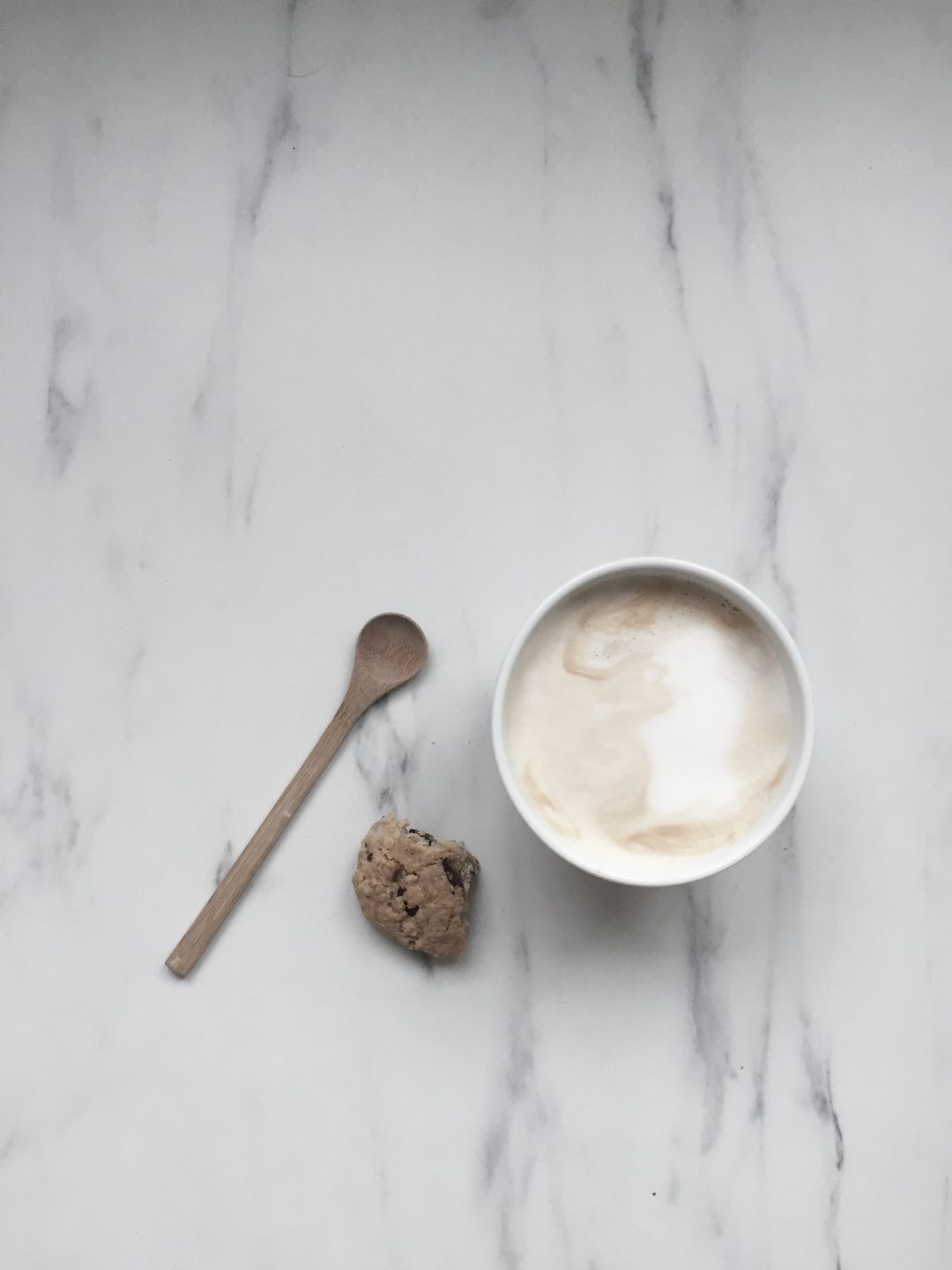 I have to admit that I have craving some sweets beside my coffee. When it's also weekend, it's definitely allowed to treat ourselves with some sweets, right?
These oatmeal cookies are so easy to make and you can save them in a box for a long time.
100g oatmeal
100g flour
100g sugar
100g butter – melted and cooled
1 ts baking powder
1 ts of vanilla sugar
1 egg
100g dark chocolate
Take all the dry ingredients in a bowl. Add egg and butter. Stir well. Add chopped chocolate. The dough should be a little sticky, but you may need to add a little more flour. Make 10 cake balls and place in the oven at 200 degrees for about 10-15 minutes.
Make a cup of your favourite tea or coffee and enjoy a sweet and calm moment.
Line