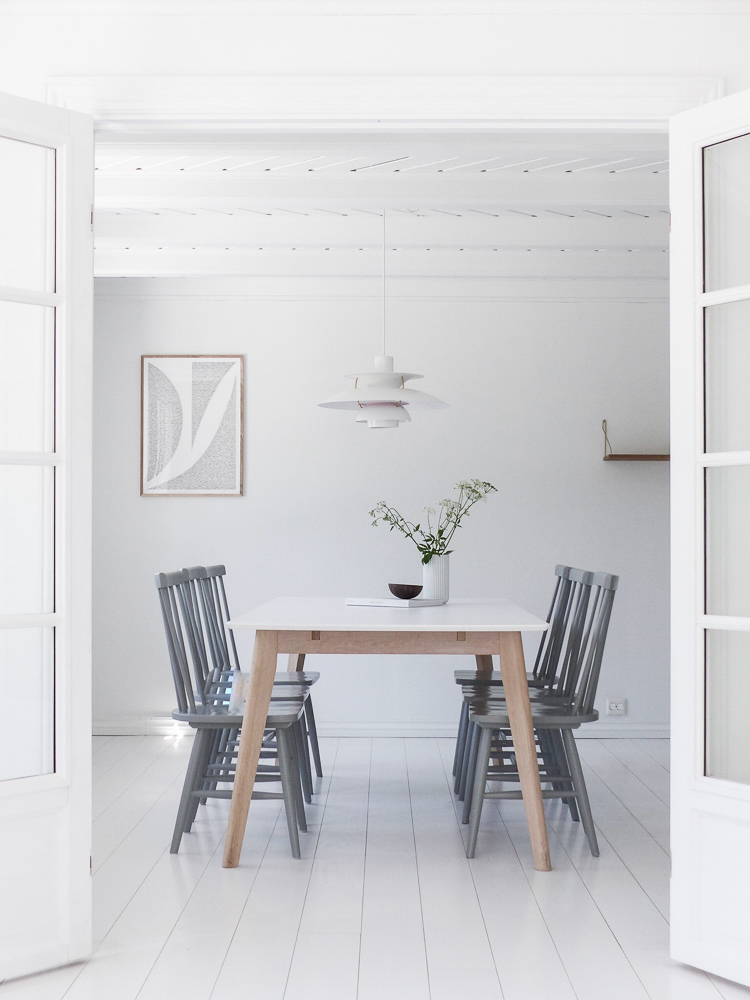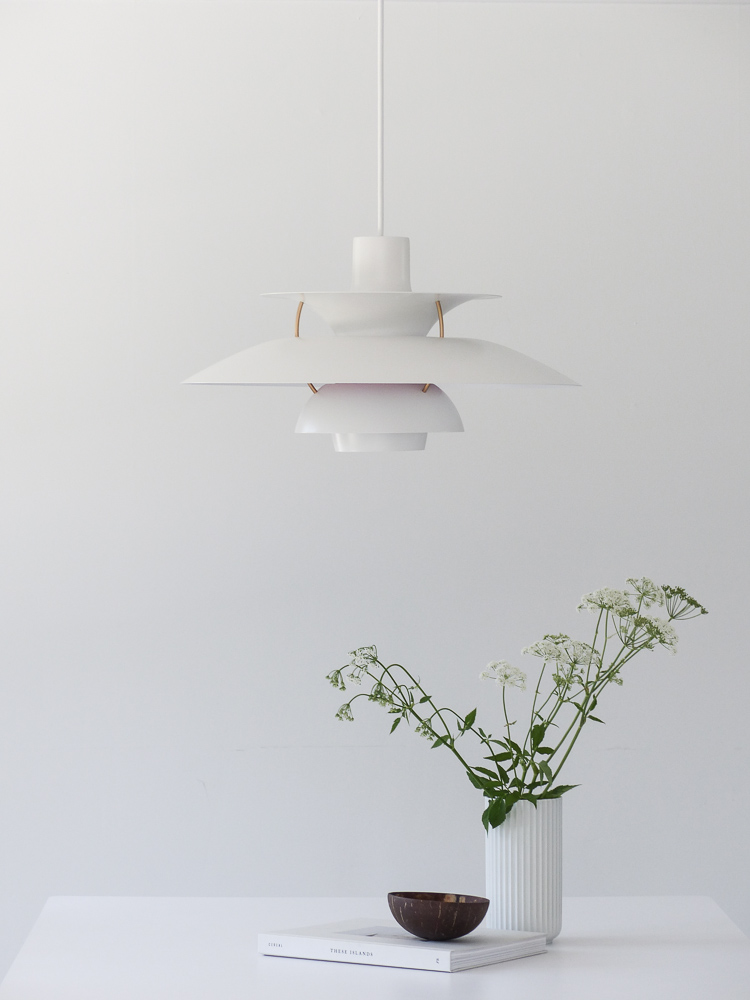 With flowers from my little ones on the table together with a coconut bowl from a friend and a new design classic hanging from the ceiling, the summer feeling is set in the kitchen. I refreshed the white colour in this room this winter, and I love that it's so white and bright in here. I used Lady Pure Color at the walls and Supreme finish at the ceiling, both in Classic white 9918 from Jotun and in super matte/matte finish. When we moved into this house two years ago, this room was blue with panel at the walls, I feel it´s so much bigger and brighter now with plaster walls and a lighter colour.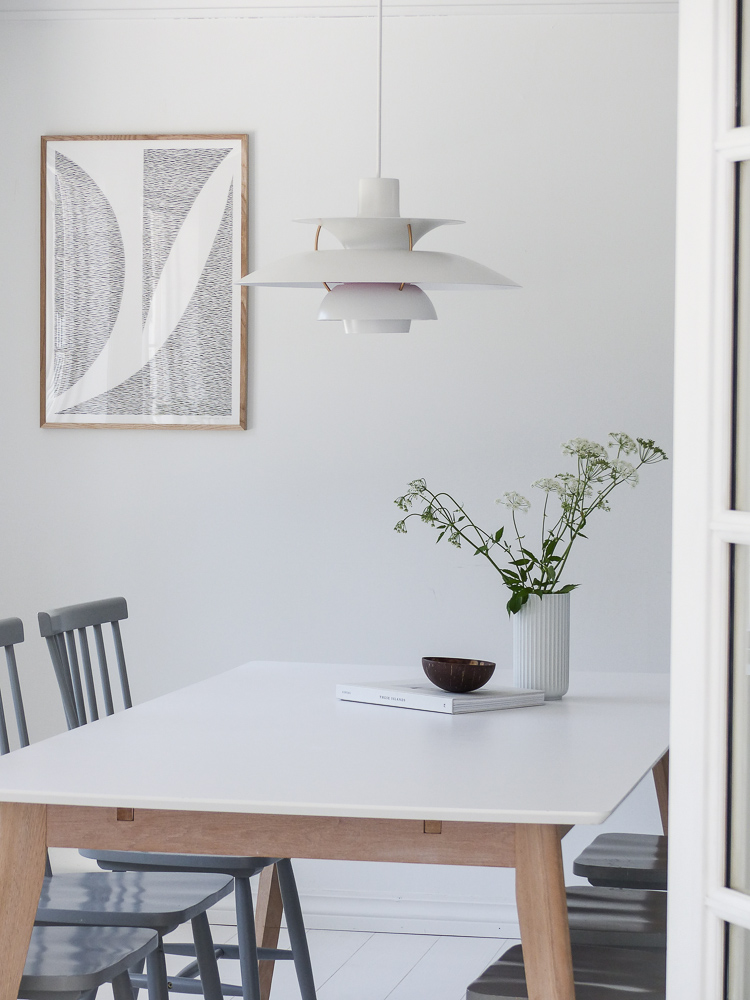 photography © Line Hamre
The new lamp is the PH 5 pendant from Louis Poulsen in Modern White, designed by the famous Poul Henningsen from Copenhagen. I was so lucky to win it on a customer night at the interior shop Mitt Hjem in Sandefjord this spring. I know it would be a new favorite. My sister has the same one in vintage, so it's a lamp that stand its test of time. At Mitt Hjem you find a good selection of Scandinavian brands, it´s worth a visit if you are in the area, but their also have a beautiful webshop.
I get a lot of questions about my chairs. They are from Department in colour gray. I bought mine via Room 21.
Happy weekend!
Line