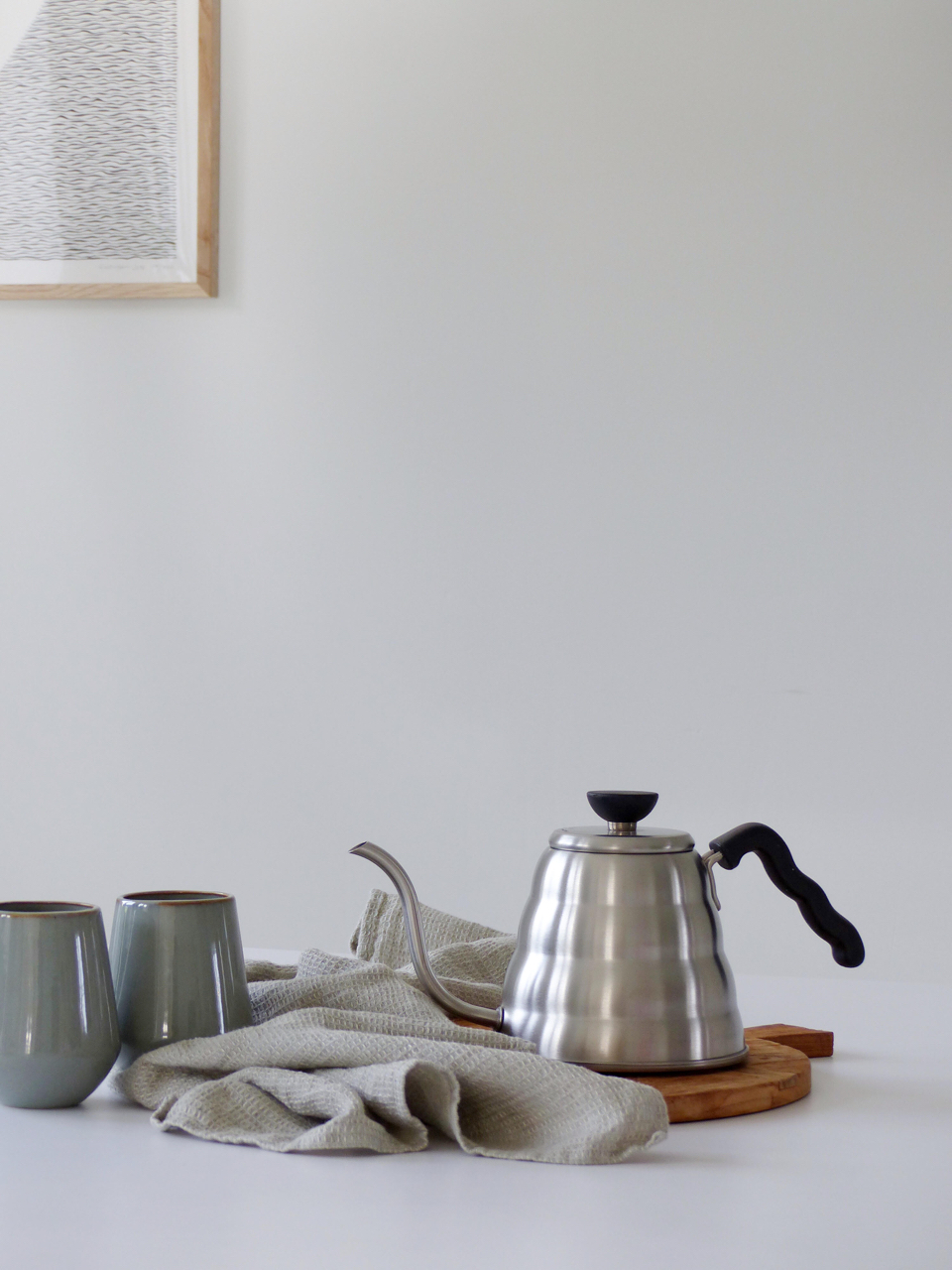 I´m so exited wishing you welcome to this blog. I hope you will get inspiration and collect some tips.  I´m beginning with a few pictures of a late morning this weekend. A slow start of the day was very much needed and all the coffee that´s included. Now we are soon back to the everyday routines, again.
Thank you for looking at my brand new blog and welcome back.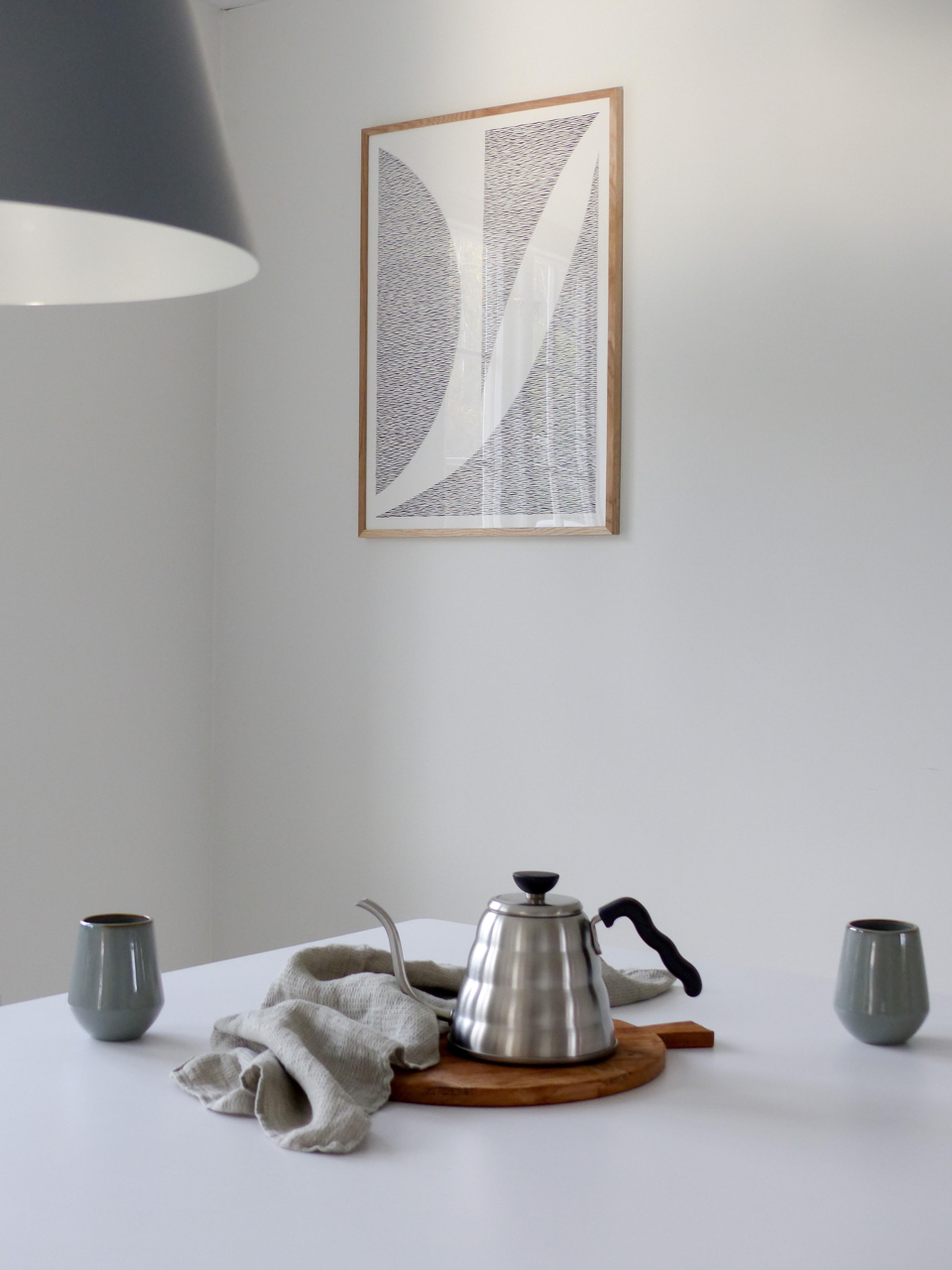 Art print – Kristina Krogh – Behind blinds no.1  / Cups – Ferm Living / Linen towel – Hale Mercantile & co / Buono kettle – Hario
Enjoy the rest of your weekend.
/ Line