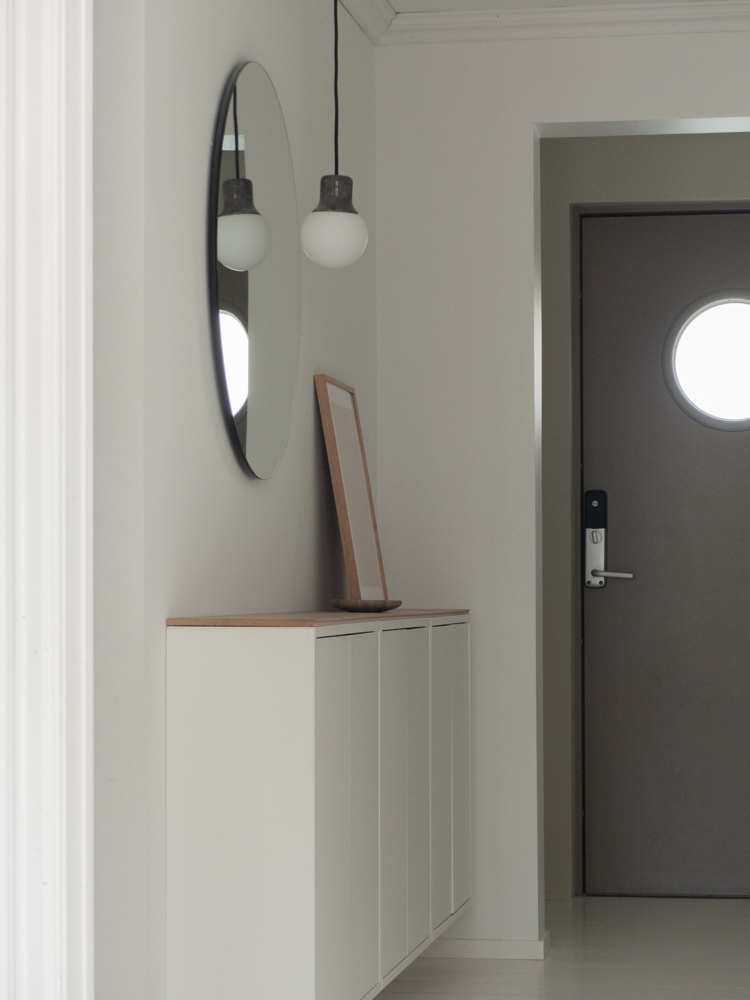 Advertisment //
…or house upgrade! The front door does something with the whole impression of the house. We have had an old front door for too long. It was not only less pretty, but it was also poorly insulated. A new front door was therefore very welcome. Both when it comes to giving the house a modern boost, but also because it is well insulated. Harmonie supply standard doors that are a bit thicker (78mm) than usual (68mm) and therefore better insulated.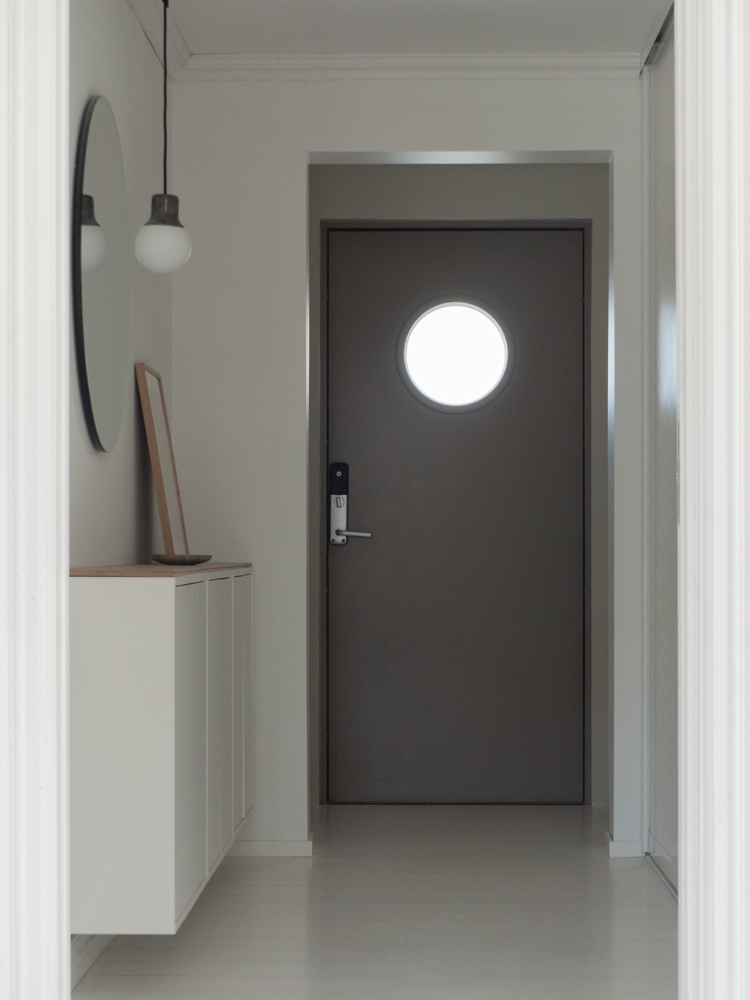 We have a long and narrow hallway without natural light. Therefore we chose a door with a window. I really like the round one in this door and how it is placed. Harmonie have many options when it comes to glass, we chose a frosted one. A glass opening gives some heat loss and affects the door's U-value, therefore Harmonie use an energy glass with 3 layers.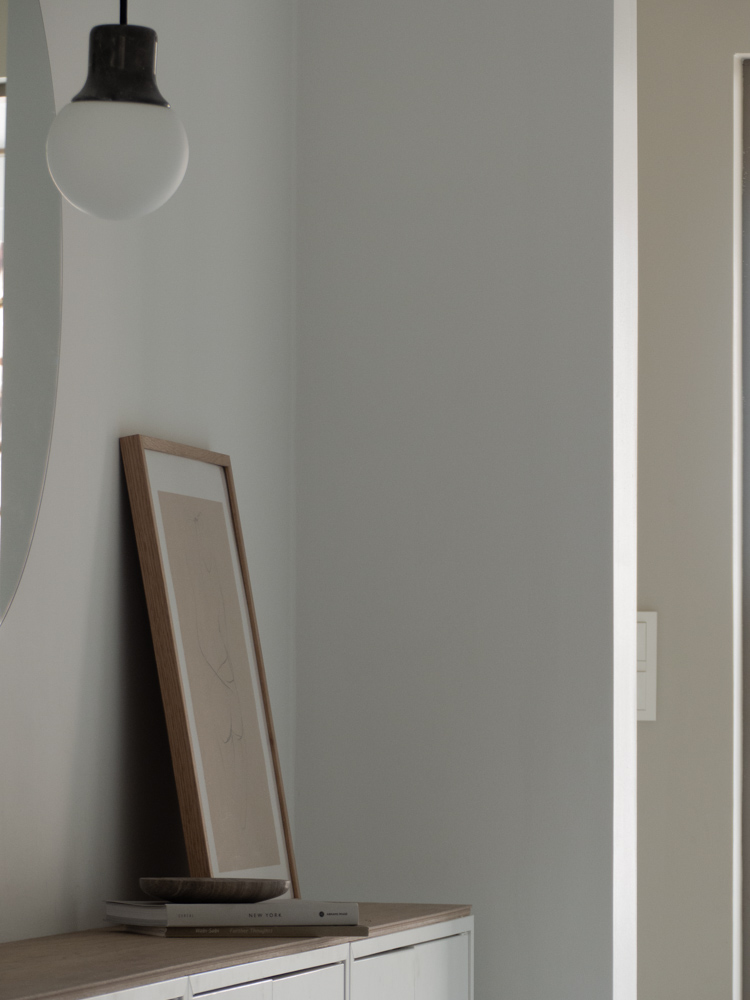 It´s common to think most about how the facade will turn out when it comes to choosing a front door, but remember that you see the back of the door more often! Therefore, it is important that it looks good on both sides. The doors from Harmonie are designed to look the same – both in the front and back. The doors from Harmonie are available in all colors from Jotun. We chose the color Brun jord at the door and painted the walls in the hallway in Blek sand. We are very pleased with how it turned out. Hope you like it.
Looking forward to show you how it turned out from the outside.

// Line